It's been almost a year since Qimo 1.0 was released, and we're hard at work again on the next version of our friendly Linux desktop for kids.  We will be using Ubuntu 10.04 as our foundation this time, so our final release is targetted for the end of April, 2010.  But in the mean time, here's a look at what's coming: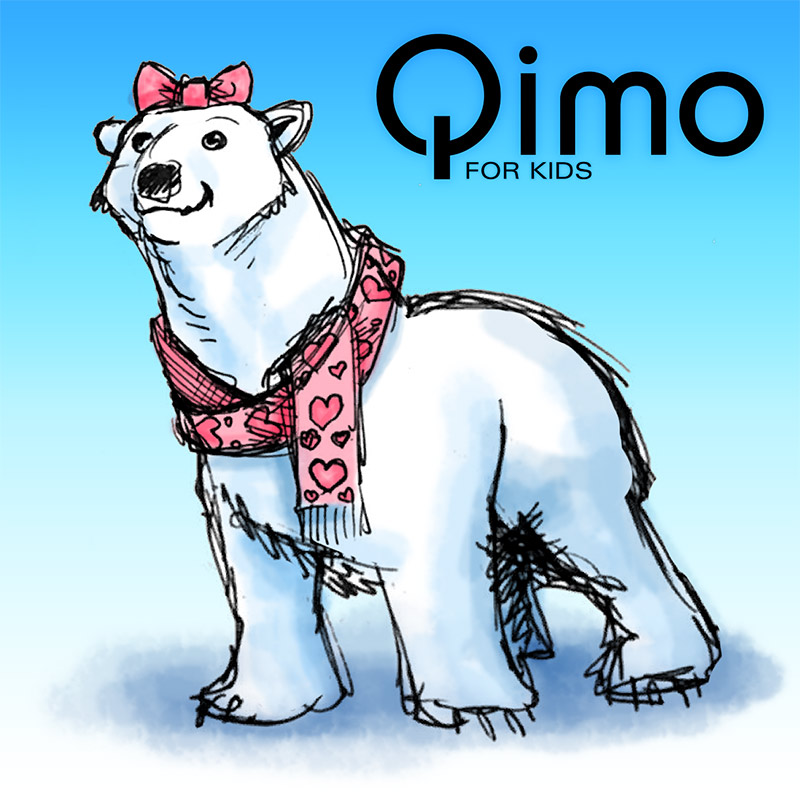 Introducing Illa!
Qimo has a brand new friend, an adorable little polar bear girl named Illa (pronounced ee-lah, it is Inuit for "friend").  Illa will be the focus of a whole new theme for girls, featuring shades of pink and purple, to match the boyish-blues of the existing Qimo theme.  She's also sure to appear in a new set of Tux Paint stamps, so your little ones can create their own arctic artwork featuring our loveable pals.
Qimo Sessions
While we're on the topic of new themes, Qimo 2.0 will not longer limit the theme to the "qimo" user account.  Instead a Qimo session will be selectable at the login screen, just like Gnome, KDE and XFCE are today. That means you can create individual accounts for each of your children, or start using the Qimo session with an existing user.
Packages
Finally, we will be making Ubuntu 10.04 compatible packages for all of Qimo, so you will be able to install it on top of an existing setup.  This should also allow us to make an alternate install CD this time around, so it will have even lower hardware requirements.
Follow us!
You can now keep up with what's happening with Qimo through various social networking services.  Become a fan of the Qimo 4 Kids Facebook page, follow is on Twitter or Identi.ca.  We will once again be at the Southern California Linux Expo in February 19th, so look for our booth there!