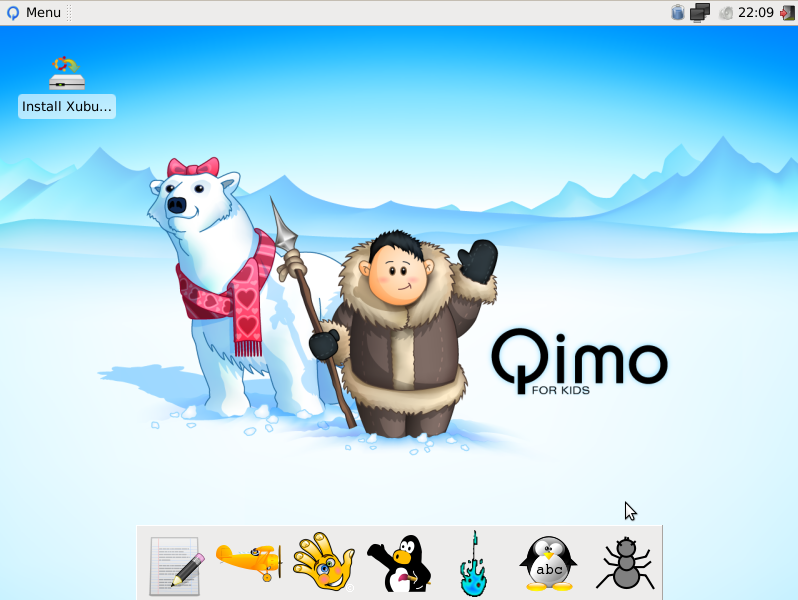 Qimo just flew into LAX for the Southern California Linux Expo!  We will be giving out Qimo 1.0 CDs, as well as giving a sneak peak at the upcoming Qimo 2.0 on the conference room show floor, so if you're in town come by and see us.
If you're not in L.A. this weekend, you don't have to miss out on all the fun!  We are making a pre-release version of Qimo 2.0 available via BitTorrent for testing by you intrepid explorers.
Update: Qimo 2.0 has been released and is available on our Download page!
Don't forget to file a bug report if something isn't working, so we can fix it in the final release.